Favorite products
Shop this look
Sale price
$25.99
Regular price
$25.99
Sale price
$29.99
Regular price
$29.99
Quality never goes out of style.
We understand that staying stylish is important, but we also know that true fashion lasts beyond fleeting trends. That's why we prioritize quality in everything we do. Our meticulously curated collection showcases the latest fashion styles that are designed to stand the test of time.
Shop Collection
Riding the waves of style and trends
Our products not only prioritize fashion but also provide comfort and freedom, allowing you to fully enjoy the beach fun. Soak up the sun, make a splash, and let our brand elevate your beach experience to new heights!
Perfect Plisse
I really love this jacket/blouse. It's a perfect layering piece, and very comfortable. The color, Light Coffee, is very creamy and rich. I can dress this up or down and stay feeling light and comfy. Here in the CA Bay Area, this can be worn year round.
I am 5'5", 138 lbs. and a 38D. The medium fits me great, with room to layer.
Looks as expected
I wear a small and ordered a small and it fits well. There are several things I really like about this blouse. Overall, I like the style of the blouse including the long sleeves with 2 round pearl like buttons as a nice accent. Having one sleeve off the shoulder gives it a unique look (you can adjust the strap to hand longer or higher on your shoulder). The long cuffs on the sleeves are also nice looking. You could tuck the blouse in or leave it out - looks nice both ways. And the cut is straight - not baggy and not tapered. There are 2 layers of fabric - the inside fabric is soft on your skin.
Love it so much
I like the boho design of this sweater. It has cute touches like the crochet on the sleeves. It is 100% ribbed style acrylic but it's actually softer than I thought it would be. As for sizing, I'm about. 10, pretty much a medium in standard brands like Loft, Athleta, etc. I ordered the medium and I like the fit. I don't think it's quite as flowy as the pic, especially in the arms but it looks really nice. It skims and isn't tight and it's not extremely oversize. Just pay attention the size chart as it is a shorter length. I wouldn't call it cropped as in my belly is hanging out but it skims my waistband. I like that look but just ordered according to the size chart.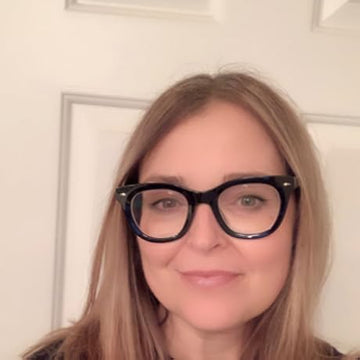 Great fit / Snatches you
This sweater has a mostly cable-knit design and is very comfortable. The bodice fits as expected and is the right width and length. The material is soft and the sweater is very comfortable. This sweater would look dressier if the sleeves were not so oversize, they are probably twice the size they need to be, and that makes the sweater look more informal. This will wear well with jeans and other informal gear, but the oversize sleeves will prevent me from wearing it in a more formal setting.
I love it!Fits perfectly!
I really like this dress, and it fits really well! The color and style are great, and it's flattering on. I also love the criss-crossed straps in the back. The pleats make it flowy, and I like the subtle shine to the fabric. It came a little wrinkled, so I'll have to try to steam it to get the wrinkles out. But overall, I highly recommend this dress. I'm always nervous ordering dresses online without being able to try them on, but this one fits perfectly. I'm 5'4" 125 lbs and ordered a medium. The only real downside is that the open back makes it hard to wear a bra, but because you can tie it snugly, I am able to go bra-less. :)
Cute
This is a pretty cute cardigan that fits slightly oversized, and a cardigan is ALWAYS a good clothing staple to have. However, this is definitely more cream colored and not a plain white. I took a picture against a white backdrop so you can see the difference. It's subtle, just FYI if you are looking for white. This is really cute on and very comfortable. It's lightweight and could easily be worn over several seasons. The style is flattering.